Who We Are
Triple4 provides complete IT management and support services to our customers with an experience that exceeds expectations and simplifies all components of their IT. Our deep industry insights are backed by two decades of experience and knowledge.
Who We Work With
Succeed in an ever-changing online environment. With access to a growing portfolio of hardware, network, software and systems providers, we hand-pick our partners according to a comprehensive application process, ensuring that the quality of their solutions matches your needs.
Digital Transformation
Enable your business into a digitally transformed organisation with the greatest levels of efficiency
Microsoft Azure
Scale your cloud applications with a user-friendly interface. Microsoft Azure lets you automate tasks and increase processing storage as you need it.
Cloud Services
Tap into on-demand applications and have access to the exact technology your business needs whenever you want it.
Complete IT Management and Support
Adopt our IT as a Service, and let our teams manage infrastructure upgrades and maintenance on behalf of your business.
Microsoft Teams
Helps us implement the industry leading hub of collaboration, and tailor it to completely suit your needs. We listen to your needs, and don't arrive thinking we have all the answers.
Advisory Consulting
Our IT advisory consulting service helps gain insight into your business, analysing technical problems as well as cyber security within your business.
Having worked with the Triple4 team for many years, being our trusted cloud, software & hardware provider, and advisor. The team are knowledgeable, helpful and efficient. I am happy to recommend them.
We were challenged with effectively managing the company mobile devices that the drivers were using during office hours. Together with Triple4, the technical team implemented Mobile Device Management, and customised the profiles to limit access to only business required applications. The company has seen a massive reduction in data costs.
It was a pleasure working with Triple4. In my desperate hour of need they happily assisted me with my IT issues. I really appreciate the professional and supportive way in which Triple4 approached the situation. I am confident that we can build a long-term relationship with Triple4 and I look forward to working together.
When it came to selecting a IaaS partner, we knew at the beginning that we wanted to work with the best in the business, and not just some low-level provider that struggles with limited availability and reliability. With Triple4, I sleep better at night knowing that they have the infrastructure, resources and knowledge to get the job done. They have by far exceeded our expectations.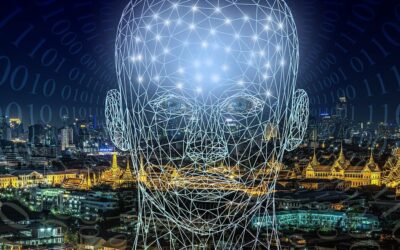 Digital transformation has encouraged business owners to find a better solution to document management. Gone are the days where employees needed to search for a document that will help them complete an urgent project. Modern business operations are shifting, and if...
read more
Regional Head Office

Johannesburg
Bryanston Gate Office Park, Block 2, 1st Floor, 71 Homestead Avenue, Bryanston
+27 11 265 9800
Regional Head Office

Cape Town
Sanctuary Mall, De Beers Ave, Somerset West
 +27 21 003 8702
Regional Head Office

Dublin
Level 1, The Chase, Carmanhall Rd, Sandyford

+353 01 536 3066